Small Business Network: Three Smart Ways to Secure Any Small Business Network Absolutely Free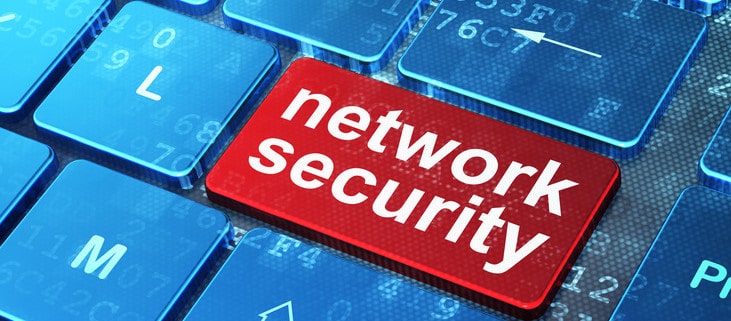 These days, many small businesses still tend to neglect the IT angles to their businesses because they think protecting and servicing their IT  infrastructures usually requires a very big budget in addition to the manpower needed to run them.
This is why these types of small organizations are usually easy preys – an attraction for hackers and other form of cyber attacks as shown in several surveys carried out in 2013.
There are several security measures and controls within the IT tools you already own that can easily be used to protect your business network if only you know how to use them effectively.
And if these tools are not enough, there are several other free programs that are also effective as other commercial software you can use to protect your systems from cyber threats. The only investment you'll ever need is your time.
Here are three simple ways you can easily protect your IT systems from cyber threats without spending a dime

Always Update Your Software
If you fail to update your software or IT systems, then you'll be making your systems vulnerable to attacks from hackers and cyber attackers. Most of these attackers lack the skills and devotion required to search for the loopholes within new technologies. However, whenever a vendor releases a new update for any software program, they try to reverse-engineer the program to discover the loophole it's trying to fix and start trying to exploit those flaws.
If you rarely update your systems, then you'll be exposing your network and data. You can easily do this by setting these applications to automatically update them whenever the vendors release these new updates. If the ones you use don't have this feature, then you'll need to constantly watch out for these new updates by following the vendors. Once you've downloaded these new updates, quickly install and test them.
Use What You Already Have
This is the cheapest and fastest to protect your IT systems from all forms of cyber attacks. There are several security measures at your disposal that you can quickly implement and save your network.
You need to start with the easiest stuffs like your passwords. Always ensure that you use the strongest passwords possible for every user account you create for your business. This should be passwords that cannot be guessed or broken easily.
You should always ensure that your administrative privileges are only released to employees who own or work with the administrator accounts on their systems.
Study the local group policy editor within your windows operating system. This is a power tool that gives you total control over several groups of computers or users within a network.
One quick way to find it in Windows 7 and Windows 8 is to type group within the search fields on the start tab. The "Local Edit Group Policy" should appear as an option within the search results. You'll need to spend some time studying the Local Group Policy Editor to be able to use it effectively because within this editor, you can easily reset the passwords, set the administrative accounts to lock out some non members from the network.
With the power editor, you can also set the firewall policy, create certain restrictions for the use of some software and several other stuffs when you learn to use it.

Protect Your Network With Free Security Tools
You can start exploring the external options available once you exhaust all the available resources you've got. The best things in life are free and this includes some of the best IT tools available. Many of them even offer extra features you can find in any of the big brands that tend to offer similar security suites.
Some of the free security tools available include Aircrack and Kismet, Nikto, Microsoft Security Essentials and Cain and Abel.
Cain and Abel
This software simply cracks and captures passwords of systems using several methods that include network-packet sniffing and dictionary attacks. This tool comes in very handy as its primary functions can easily be used to reveal flaws, recover passwords and even determine if your policy requirements are strong enough.
Nikto
If your IT infrastructures and systems include the use of Web servers, then you need to use Nikto. This is an open-source scanner that can be used to identify the weaknesses within your Web servers that can expose them to hackers and cyber attacks.
It also scans your systems for outdated servers, specific flaws, known errors within the configuration of the system and vulnerabilities in order to help protect your servers from any form of attacks.
Aircrack and Kismet
If you'll like to test the security of your wireless networks, then Aircrack or Kismet are software applications that can test the strength of your wireless network. Aircrack is an application that tries to capture the traffic of your wireless network and crack your WPA or WEP encryptions while Kismet is an application made up of an intrusion detecting system that easily detects and sniffs wireless networks.
These two applications have been highly rated amongst those who have used them and are absolutely free security tools you can easily use to protect your software systems or networks.
Here is a great Overview on Network Security:
Visit our Sevices Page to learn more about our IT Security Solutions.
https://ifeeltech.com/wp-content/uploads/2013/12/network-security.jpg
548
731
Nandor Katai
https://ifeeltech.com/wp-content/uploads/2021/10/iFeeltech-IT-Services-SVG-Logo-Enfold.svg
Nandor Katai
2013-12-30 18:29:41
2018-05-01 10:03:59
Small Business Network: Three Smart Ways to Secure Any Small Business Network Absolutely Free