Four of the best payroll software programs for your small business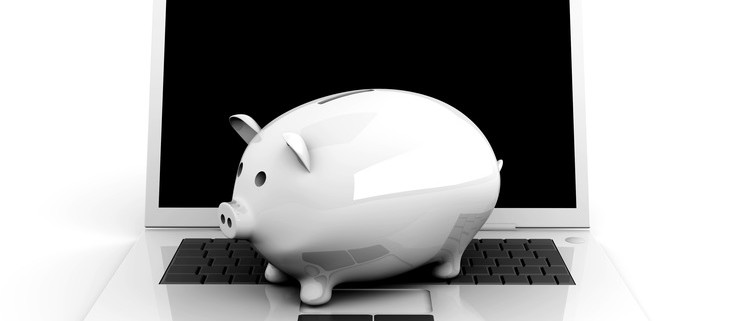 For any small business to succeed, they must keep track of their finances on a frequent basis, as well as completing a number of administrative tasks which pertain to payroll, tax returns, and salary information. There are a number of different payroll software programs available for small business, with the objective of keeping financial operations running smoothly. Here are some of the best.
AccountEdge is a popular software program for the administration of payroll in your small business. The cost of the program is $299 if you are using the software for the first time, or $159 if you are upgrading existing software.
You are able to calculate the income of your business by using a number of handy tools from within the interface of the software, which is easy to navigate around, and designed well, with clearly-labelled menus, and an easy-to-understand help page.
You can calculate expenses and deductions in AccountEdge, and also set up a new pay rate for your employees, edit their personal information, and print or email pay slips. The program is also extremely beneficial in helping you to keep track of your employees' vacation or sick days, and provides time sheets, as well as information from previous years' payroll, ideal if either you or one of your employees has a query about payment or tax information.
The program is easy to install and is one of the most frequently-used pieces of software for employee payroll used in small businesses.
QuickBooks is a software program developed by Intuit Inc., and features a number of different options for managing payroll in your business, including an option to conduct your financial affairs directly online. There are five payroll options in total, ranging in price between $100 and $600, enabling you to choose a bespoke package based on the requirements of your company.
You will be able to organize your income and outgoings using a number of effective tools, and create easy-to-read and personalized invoices and memos for other members of staff. You can view customer information, online banking, and information about your employees directly from the interface of the program, which is easy to download and install on your computer.
QuickBooks Premier is an upgrade which allows you to control the profitability of the business, as well as comparing and contrasting sales data, and viewing and printing specific job reports.
Simply Accounting Pro is a piece of software developed by Sage, featuring tools for book-keeping, payroll functions, and banking, as well as tools which will allow you to write and deliver checks and pay slips, and keep track of in-house sales data.
The program is ideal for any small business, and Sage provides dedicated customer service support for any individual who has a technical question or any other query on how to make the most out of the numerous features of this piece of software. You will be able to calculate basic tax information for all your employees, whether they are working on a full-time, or part-time basis and keep an accurate record of the day-to-day operations of the company.
If you handle your own human resources information in-house, you will be able to set up a new profile for each one of your employees from within the easy-to-use interface, and add relevant information, such as details about when an employee started or finished working for you.
You will be able modify the names or status of employees from within the program with ease, and once you have made your financial calculations for the month, you can print a check to give to your employee and keep all other information safe until it is required by the IRS.
GnuCash is a free, open-source software platform which allows you to manage your business by updating and inputting payroll data, financial reports, sales information, and inventories, all from the comfort of your own desk.
The program has numerous features, and is also available as an app for Android devices, enabling you to control the finances of your small business on the go. Here you can view your expenses, income, assets, and equity, and then save any information from your device to Google Drive, Dropbox, or SkyDrive. Both the app and the desktop program are easy to navigate around, with a simple color scheme and effective navigation menus.
https://ifeeltech.com/wp-content/uploads/2013/12/payroll-software-for-small-business.jpg
548
731
Nandor Katai
https://ifeeltech.com/wp-content/uploads/2021/10/iFeeltech-IT-Services-SVG-Logo-Enfold.svg
Nandor Katai
2013-12-23 15:40:07
2014-02-14 18:38:19
Four of the best payroll software programs for your small business