Using Google Two-Step Verification Feature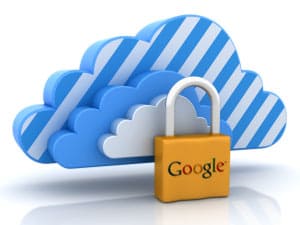 Security is our topmost priority. That is why here in iFeelTech, we do our best to not just give you high-quality service, but useful tips and guides as well. Although Google's two-step verification feature has already been around since last year, people didn't really realize its sheer importance until high-profile writer Mat Honan's account was hacked earlier this month. In case you haven't heard or read his story, you can check out the epic hacking of his Apple, Amazon, Gmail, and Twitter accounts via Wired. So, basically the two-step verification feature is actually an advanced sign-in security for your
Google account where in users will be required to input a second password upon logging into Gmail or any of Google's services. To enable the feature, simply follow these steps:
Step 1: First things first. Redirect yourself to Google.com click the "Sign-in" button. Once you are inside your Google account, click on your name with your picture at the upper right hand corner and select "Account." From there, go to "Security" and hit the "Edit" button to push through with the two-step verification process. Google might require you to input your password once again.

Step 2: The next step will be to input your mobile phone number (the one that you are using right now). Google needs your number so that it can send the security code to your mobile device. Once you proceed with the process, Google will then send you the code via text or voice call, depending on your preference. After receiving the 6-digit code, type it to the "Enter verification code" field and hit continue. Please note that clicking the "trust this computer" option will allow Google to remember your Mac or PC for the next 30 days, without having to go through the two-step verification process. Also, please save the backup codes. Who knows when you might be needing them.
Step 3: Congratulations! You are almost done. At this phase, Google will ask you to configure application-specific passwords – that is if you have some apps that are using your account such as Android devices, mail clients, and chat clients. To check out the apps that are using your Google account, simply click the "Manage application-specific passwords" link. You can now generate specific passwords for your apps at the bottom of the page. In case your phone gets stolen or lost (hopefully not), you can always revoke its access to your Google account from any web browser.
Google's two-step verification process might be a little tricky, and even a hassle sometimes. But apparently that's the price you will have to pay for a more secured online experience.
https://ifeeltech.com/wp-content/uploads/2012/08/google-cloud-security.jpg
225
300
Nandor Katai
https://ifeeltech.com/wp-content/uploads/2021/10/iFeeltech-IT-Services-SVG-Logo-Enfold.svg
Nandor Katai
2012-08-29 06:41:56
2013-12-06 01:11:35
Using Google Two-Step Verification Feature