How to Stay Safe on Public Wifi.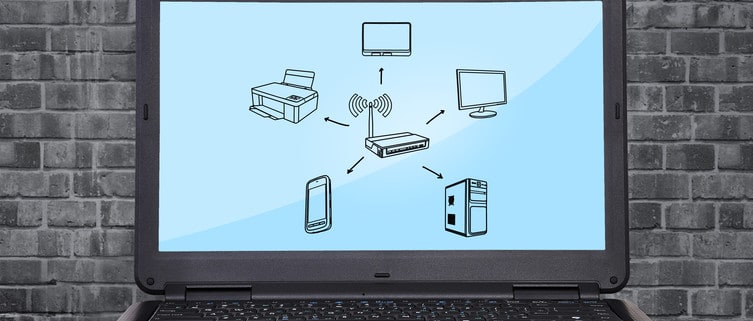 Public Wi-Fi spots can be very convenient, and it's always tempting to use them when it's available. Along with the convenience of these public Wi-Fi spots also come security issues. It's going to be a compromise that you'll have to decide whether or not it's worth it. The good news is that there are a few things that you can do in order to protect yourself as well as your private information. You should always keep in mind the risks that are involved whenever connecting to a Wi-Fi source that isn't your own. Let's talk about some of the ways that you can keep yourself safe and secure while using public Wi-Fi.

Sharing Should Be Off!
Many people out there have their laptops configured to share music, printers, files. Before you connect to any Wi-Fi hotspot you should be certain that file and printer sharing is turned off. Not doing so may result in malicious hackers gaining access to your data.
On a Windows computer you can turn sharing off by going to your Control Panel and click Network and Sharing Center on the left side click Change Advance Sharing Settings. Here you'll have the ability to disable printer and file sharing along with network discovery.
For Mac computers you will need to go to System Preferences, Sharing and then ensure that there aren't any options checked. If you're unable to find or change these settings you can always contact your IT support to have them configure it for you.
Always Run Anti-Virus Software and Turn On your Firewall!
It's never a bad idea to have good anti-virus software running on your computer, and it's essential if you're going to be connecting to a public Wi-Fi. Now, keep in mind that an anti-virus won't always detect malicious activity from within a public Wi-Fi connection, but it will certainly lower some of the risks involved. You should make sure that you're utilizing a firewall as well. If you can utilize your IT Support Company to help you fully protect your computer from threats.
Use a VPN!
The absolute safest way to enjoy a public Wi-Fi hotspot is by utilizing a VPN. VPN stands for virtual private network, and it will route all of your Internet activity through a secure and encrypted network. Yes, most VPN services do cost a bit, but if you're one who finds yourself traveling a lot, they can be a lifesaver. Most VPN services are rather affordable, and can be extremely helpful to protect your files and other information.
https://ifeeltech.com/wp-content/uploads/2013/05/wifi-security.jpg
531
753
Nandor Katai
https://ifeeltech.com/wp-content/uploads/2021/10/iFeeltech-IT-Services-SVG-Logo-Enfold.svg
Nandor Katai
2013-05-07 07:08:48
2013-12-16 18:35:30
How to Stay Safe on Public Wifi.