Dropbox Alternatives: 3 Best Options For Your Small Business Needs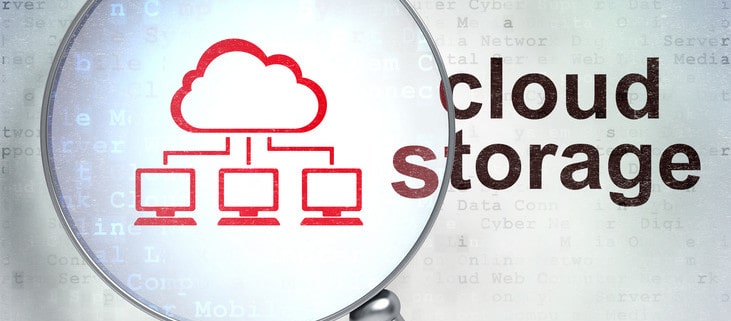 These days, it's absolutely important that every business have a medium for securing sensitive business data and records as the loss of such data can ruin or affect the smooth operations of these businesses. All such issues  have become history thanks to the evolution of cloud computing and storage systems which has made it easier for anyone to store and backup their files on servers hosted within the internet and which can be easily accessed from any part of the world as long as you're connected to the Internet.
Dropbox is one cloud storage service provider that has revolutionized this industry in terms of how information can be shared and this has been of immense benefits to several small businesses. It has completely eliminated the need for expensive physical infrastructures usually used for storage.
However, even though Dropbox and most of these top cloud-storage service providers have solutions tailored to meet the need of the average consumers, many of these service providers still fail to meet the other needs of most small businesses which include real time collaboration, security, larger storage space and affordability.
Dropbox offers several great features you'll hardly find in many providers like a dead-simple-to-use interface, free storage for up to 2GB data, a drag-and-drop syncing and even a virtual desktop application you can treat as a folder to store files you'll like to upload instantly to your Dropbox account without visiting their website. All these features are of immense benefits to your business.
There are several other storage providers to offer similar services. Here are three great Dropbox alternatives:
Like Dropbox, SpiderOak offers your business free storage for up to 2GB data.  There are two payment plans for its enterprise solutions. You'll get a 100GB plan for an annual fee of $100 while with $600, you can enjoy 1TB and have as much as 100 users hooked per TB for a year.
Unlike Dropbox solutions, SpiderOak is best known for its security especially when you consider the recent security issues engulfing Dropbox. Dropbox has been hacked in recent times and there are several instances where security mistakes have been made such as the password authentication issues millions of its users faced.
Though, dealing with cloud storage providers often comes with some form of  risks, there are other service providers out there who tend to make that  extra effort needed to protect stored data.
With SpiderOak, you'll get a cloud-based storage service provider that will be offering you full encryption of your password and data in addition to a ''zero-knowledge" privacy policy. This means that even SpiderOak employees can't access your accounts because they don't have or know your passwords which have been protected with a combination of 256-bit AES and 2048-bit RSA encryption at every stage of the cloud storage process.
Irrespective of your operating system – Mac OS X, Windows or Linux, you also get a desktop client with SpiderOak. This client allows you access files on your account through a special interface just like Dropbox. You can easily drop files you want synced to your SpiderOak account through this folder and you can access them through their website, the apps they've built for iOS and Androids or through the desktop client.
Owned by big brother Google, this cloud storage provider offers free storage for up to 15GB as long as you have an existing Google account. They have several paid plan options that include $5 per month for 100GB, $10 per month for 200GB, $20 per month for 400GB, $50 per month for 1TB and $100 per month for 2TB. Other high end plans include the $200 per month plan for 4TB, $400/month for 8Tb and $800 per month for a 16TB account.
Google Drive is best known for its collaboration as it gives you the opportunity of using it with your existing Google Accounts. It's free storage offer is seven times more than Dropbox's free offer. However, this is actually deceptive as it includes all the pictures you've stored on your Google Plus and Gmail accounts. It's also offers higher storage options even though it could get very expensive – $10, 000 per year for a 16TB account.
However, these shortcomings or drawbacks should not make you overlook the numerous advantages Google Drive offers offer Dropbox in any way. Inbuilt tools within Google Drive such as its Google Sheets and Docs apps are excellent tools you can easily use to edit files while on the move. You can also collaborate with different users while you're on it. Other cloud storage service providers including Dropbox just stop at sharing when it comes to collaborative properties. It's often the responsibilities of every user to open the files, edit them and upload when they are done but with Google Drive, everyone can work on these files at the same time using any Web browser.
There are many free third party add-ons and services you can easily add if you require more functionality. Some of these add-ons include a collection of IFTTT recipes you can use to automate your Google Drive workflow.
Google Drive like other Cloud Service providers also offers a desktop client that easily creates a folder on your local device which can be synced with your Google Drive account for the purpose of uploading and accessing your account without visiting their website. You can watch our short introductory video to Google Drive here…
Unlike Dropbox, Copy offers a free storage solution for up to 20GB. For its paid plans – you'll get 250GB storage for $99 and 500GB storage for $149.  Copy is best known for its affordable pricing strategy.
It's owned by Barracuda Networks and actually offers the extra 5GB when you download its desktop client in addition to the 15GB it often offers. You can even get additional free space when you participate in their affiliate program and recommend their solutions to your friends. Their paid plans are cheaper as they offer you more storage per dollar.
Like the rest, you also get a desktop client that will also install a syncing folder on your computer so you can easily access your account without visiting their website. They also have apps that also work well for iOS and Androids devices.
So here you go, three great alternatives to Dropbox. Please let us know if you have any questions or contact us for a free consultation.
https://ifeeltech.com/wp-content/uploads/2014/01/dropbox-alternative.jpg
548
731
Nandor Katai
https://ifeeltech.com/wp-content/uploads/2021/10/iFeeltech-IT-Services-SVG-Logo-Enfold.svg
Nandor Katai
2014-01-28 17:16:46
2014-02-14 18:35:00
Dropbox Alternatives: 3 Best Options For Your Small Business Needs