Improve Security on Your Mac in a few easy-breezy steps.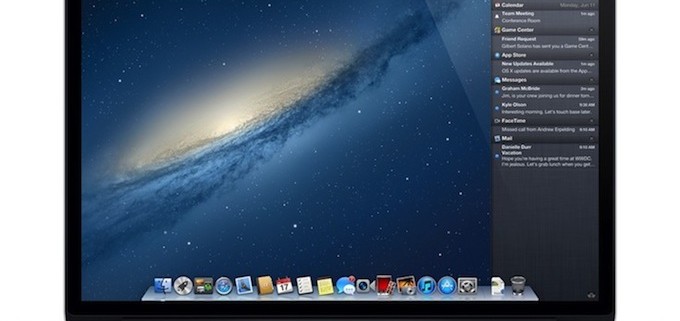 Apple's reputed line of Macintosh computers are known for their simplistic and clean design, thanks to brilliance of Sir Jonathan Ive. Moreover, apart from its steep price which is pretty substantial, they are also popular for their high tolerance against computer viruses and malware. Well, that notion has yet to be challenged. According to Sophos, a world-leading developer of security software and hardware, one in every five Macs have malware on them – Windows malware that is.
But before you scramble to scan your Mac after reading this, do note that if ever a Mac is infected with a Windows malware, it can only do harm if a user has installed Windows on it as a dual-booting option. Still, this goes to show that Macs aren't really invincible and, just like any other computer, they too can be hacked and compromised, as what we've witnessed last month when Mat Honan's Mac was hacked. So, we'd like to give you a few simple steps to increase the security on your Mac.
Step 1: Install a reliable Anti-virus software
One of the surefire ways to guarantee security on your Mac is to install a good Anti-virus software. We couldn't recommend this step more. Installing a good Anti-virus, either the free or the paid version, will not only protect your system from Trojans, viruses, and malware, but it will also keep your mind at peace.
Step 2: Backup your system using Time Machine
The next important step is actually a standard operating procedure that we always recommend here in iFeelTech. The second step is to backup your data with Time Machine, a built-in feature that will regularly backup your system to an external hard drive. Although you can always use iCloud as a reliable backup option, do note that they too, can be hacked. When Mat Honan's iCloud account was breached, the hackers used social engineering to fool the representatives over at Apple and Amazon to compromise his accounts.
Step 3: Install software updates immediately
Another step that we highly recommend is installing software updates right away – and we mean now. As you might know, the war against cyber-attacks is won through software updates. Nothing could be more worse that having an unpatched software on your Mac. Thankfully, installing updates on your Mac is like a walk in a park. You can open the Software Update pane by accessing System Preferences. Also, make sure that you turn on "Check for Updates" and have it scan automatically.
Step 4: Enable firewall
OS X, the driving force and the operating system of Mac computers, has a built-in firewall which is disabled by default. Considered as a front line defense in data protection, firewalls are designed to prevent unauthorized access into a private network that are connected to the Internet. You can also use the popular Little Snitch, an application that protects your private data from being sent out. It has a free demo version and a full (paid) version as well. You can check it out here.
Step 5: Check your sources
Malware and other viruses are often transmitted through downloaded apps and malicious email attachments. While utilizing a good Anti-virus software and turning on the firewall is essential, it's also important to detect threats ahead of time. If you think that a particular unsolicited email is suspicious, never mind opening it and don't even think about downloading any attachments you don't even know about in the first place. If you're a frequent Mac user, then you know what we are talking about. Those emails from a purported bank in Nigeria have to go straight into the trash. Additionally, the latest Mountain Lion update also has a nifty feature called Gatekeeper, which lets users choose their sources in downloading apps.
Step 6: Use Keychain password manager
Another important security measure that we would recommend is to use multiple passwords on your Mac. Now if you think that recalling all those passwords is such as hassle, you can use the built-in password manager on OS X – Keychain. Use Keychain to store your "insanely-secure" passwords and certificates via the Utilities folder right under Applications.
Step 7: Encrypt with FileVault 2
If you're storing sensitive data on your Mac, say for example secret documents you are planning send to Wikileaks, then FileVault 2 is your friend. FileVault 2 is a built-in feature on OS X that can encrypt your drive with full disk XTS-AES 128 encryption. You can enable FileVault 2 via the Security & Privacy preference in System Preferences. You can also enable and disable the feature via the FileVault tab in the Security & Privacy preferences. Learn more about it here.
Step 8: Disable Flash and Java plug-ins
The last step that we would like to recommend is to disable Java and Flash on your browser, whether it's Safari or any browser. Why? In case you haven't heard about it yet, the Mac community has been devastated early this year when a new malicious software called Flashback was reported to have infected more than 600,000 Macs. Flashback, which disguised itself as a Flash update, was designed to manipulate security flaws in Java and it can steal passwords and other vital information. Apple has recently released the Flashback malware removal tool and a software update to fix the software glitch.
https://ifeeltech.com/wp-content/uploads/2012/09/mac-security.jpg
414
680
Nandor Katai
https://ifeeltech.com/wp-content/uploads/2021/10/iFeeltech-IT-Services-SVG-Logo-Enfold.svg
Nandor Katai
2012-09-04 06:40:18
2013-12-06 01:06:51
Improve Security on Your Mac in a few easy-breezy steps.