6 Collaboration Software that Small Businesses Need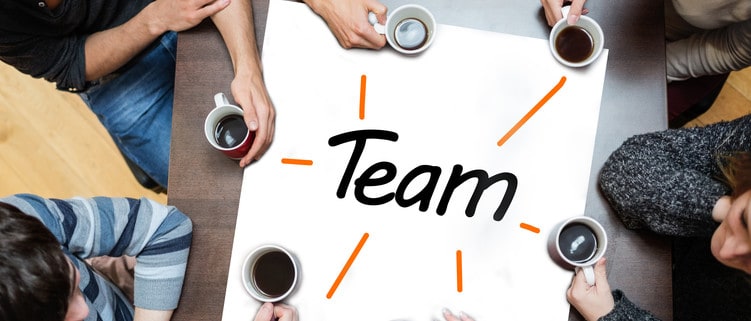 Small businesses need collaboration software to ensure that there is a smooth flow of communication within the organization and an excellent way of sharing information. Most businesses today rely on teleworkers and contractors to keep their business going.
Collaboration software will enable a company or organization to have the following:
1. Smooth and fast transfer of accurate data
2. Well-managed projects
3. Easy and fast access to important data and documents when employees or partners need them
4. Better flow of work
5. Improved handling of invoices
Nowadays, there is collaboration software that are purposely made for small businesses. Using the cloud platform, pricing for the software is based on the number of people who are going to use it. Organizations with few employees will spend less than those that have many employees.
Here are the 6 best collaboration software that can help small businesses operate efficiently.
1. Google Apps
Google Apps is best for small businesses where sharing of files and document folders are necessary for work to be done easier and faster. Several people can work on the file and if there are changes needed, the change can be seen by everyone working on the file. Distance and time lose their meaning as employees and partners from anywhere around the world work on a single file or document live. It is just like having the people involved in the job in one room as they work. Google Apps includes, Mail, Calendar, Drive, Docs, Sheets, Slides and a lot more.
The basic business plan starts at $5 per user per month while plans including Google Vault Archiving have to pay $10 monthly per user.
2. Huddle
Huddle is ideal for people who work together on certain content, work cooperatively on the content, and get connected with other people who are involved in the project. It has a dashboard that allows users to find information easily, store and exchange files securely, and to keep track of changes made and who made them.
This application is useful in managing tasks and people and in making and tracking presentations through the internet. It is affordable at $20 per user per month for a Workgroup plan. There are other plan options such as the enterprise option and unlimited usage options.
3. Microsoft Office 365
With Microsoft Office 365 collaboration software, employees can make use of Word, Excel, PowerPoint, OneNote, and other Microsoft Office applications.  Users can easily manage projects even if their stations are far from each other. They can share screens or use the video for presentations, conduct video conferences, and send instant messages. This collaborative software costs users $5.10 each monthly.
4. AffinityLive
This program enables a small business to keep track of clients and their activities with the company. By using it, small businesses can make a data base for all clients in relation to sales, projects, emails, and issues. It can be integrated with Google Apps, Twitter, Yammer, Exchange Server, and Intuit. If you want a central reference for all clients and their activities, this software is best for you. Your company can have a monthly plan for $29 for each user and $59 per month per user of its premier Cloud Platform.
5. Box
The Box is used to make available files to all persons involved in a project or work at hand. Only those granted access to the box can see and work on its content. Using the box, files can be uploaded and edited, managed and shared easily. Each user has to pay $5 per month for a Box starter plan and $15 per month for content collaboration plan and user management plan.
6. DeskAway
This software is designed for web-based management of projects. It allows a company to keep track of several teams working on a group project. Project history can be viewed, time sheets of employees checked, and instructions to each team or employee given. It generates reports and analytics automatically, and integrates with Google Apps and social networks. For 20 users, the price is $25 per month and for unlimited users and projects, it is $179 pr month.
Small businesses as well as big companies will be able to perform efficiently and productively using these great application. You can learn more about our  services here. If you have any questions or comment please drop us a line or call us at: 305-741-4601
https://ifeeltech.com/wp-content/uploads/2014/02/collaboration-software.jpg
533
751
Nandor Katai
https://ifeeltech.com/wp-content/uploads/2021/10/iFeeltech-IT-Services-SVG-Logo-Enfold.svg
Nandor Katai
2014-02-20 01:15:05
2014-04-09 00:14:29
6 Collaboration Software that Small Businesses Need