The best web browsers in 2021: Chrome vs Edge vs Firefox vs Safari

Last Updated on September 22, 2021
Chrome has a significant lead on rival browsers concerning overall market share, but as is true in so many aspects of life, numbers are not necessarily an indicator of quality.
The popularity between browsers is ever-changing, so from time to time, we have to ask: Which is the best browser at the moment? So let's dissect the question a bit more.
A browser can be good at many things:
It can be fast.

It can protect your privacy.

It can support 3rd party extensions.

It can be full of unique features.
This time we looked at the four major browsers. In addition to Chrome, we included Edge, which is built on the same engine as Chrome, Firefox, which uses the proprietary Quantum engine, and WebKit-based Safari.
These browsers are not only fast, but they are also highly compatible with the current HTML and CSS standards – so you won't have any problems with browsing speed or page rendering.
For example, Chrome focuses on speed and integration with Google, while Firefox focuses on privacy. However, Edge – finally – demonstrates that Microsoft can put together a competent browser.
Safari is slightly different since it only works within the Apple ecosystem, but many people use it, so it would not have been fair to leave it out of the list.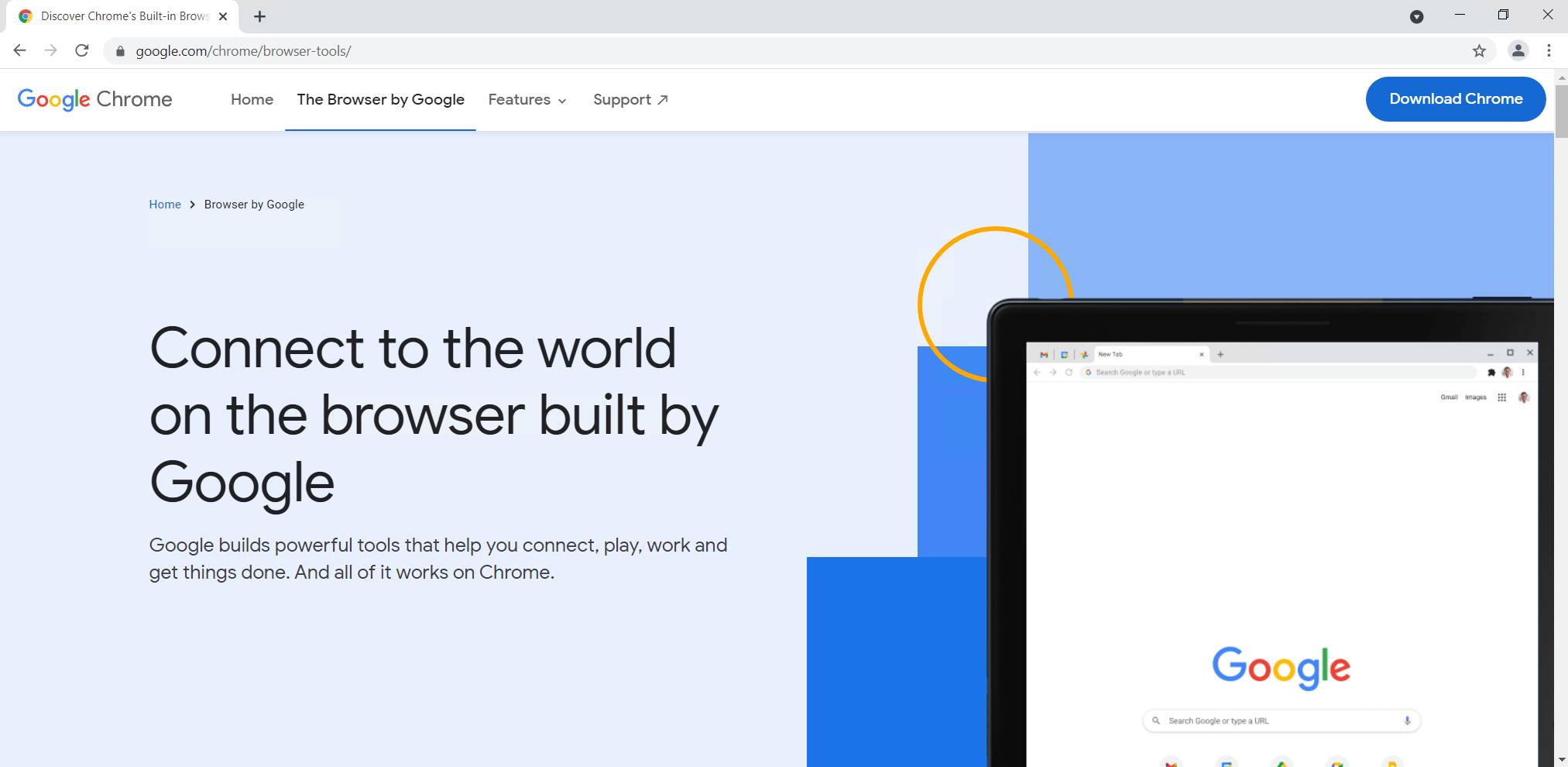 Google Chrome
One of the reasons Chrome is the leading browser is that Google constantly adds new, handy and secure features.
For example, Chrome is the first browser to warn you if you use a risky username & password pair or visit an insecure website. In addition, it is one of the first browsers to include a dark interface and offers cross-platform sync.
As expected, you also get tight Google Account integration with Google services – you don't necessarily need to sign in. Still, some features are only available after you sign in, like sending POIs from Maps to mobile.
The performance is excellent. Unfortunately, it does come at a cost. The browser can quickly use a lot of system memory, a problem Google is fixing with a new "freeze" feature for background tabs.
The other problem with Chrome is privacy. Google wants us to sign in so it can get as much personal information about us as possible. Unfortunately, the search giant knows way too much about us, so you may be better off with Firefox or Safari if you worry about your privacy.
Pros:
Superfast browsing

Enhanced security

Sync across devices
Cons:
Download link: https://www.google.com/chrome/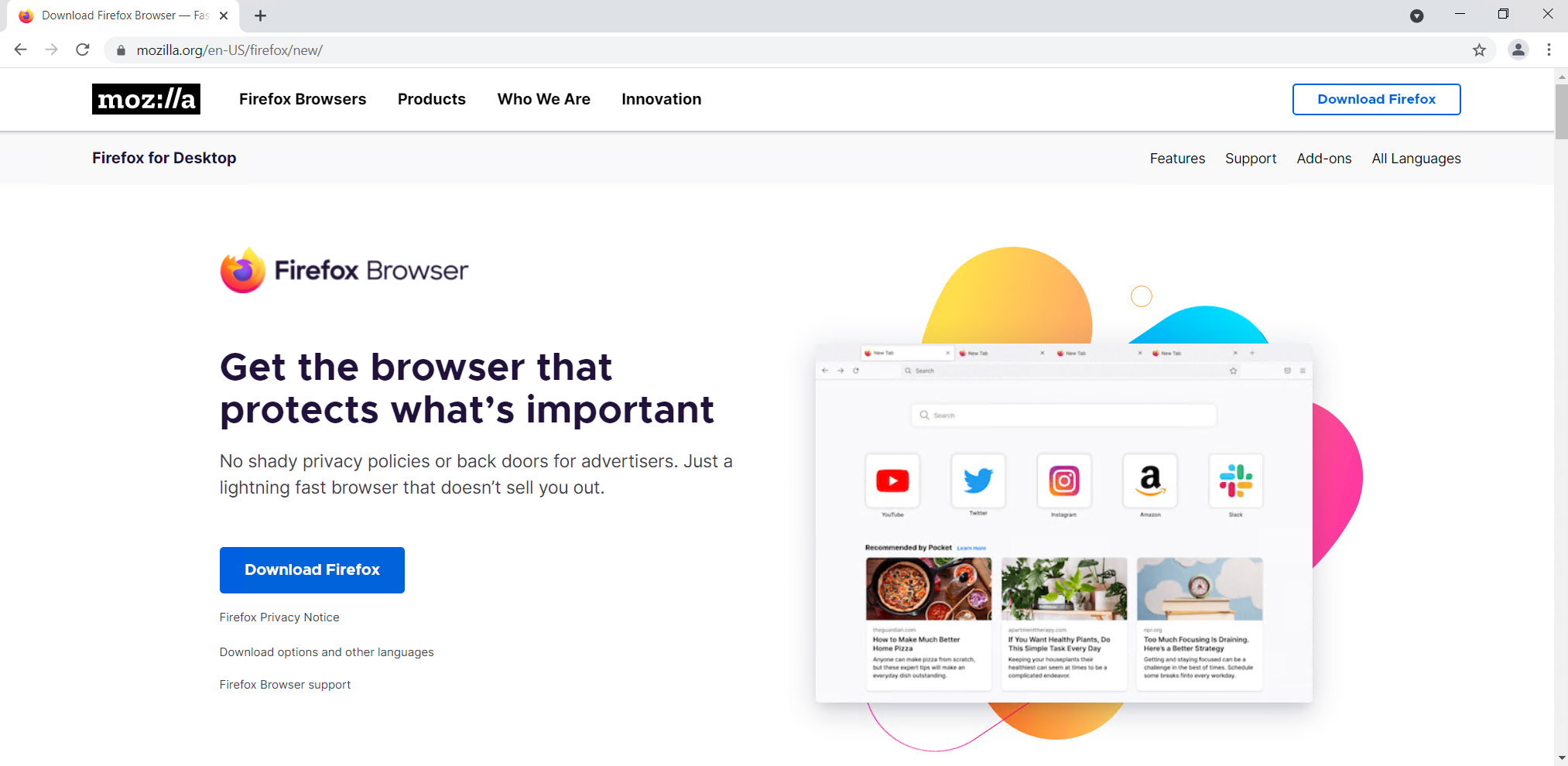 Mozilla Firefox
Not too long ago, Firefox was way more popular; right now, it is slowly losing its users manly to Microsoft Edge. The browser is entirely independent, and you can use all of its features even if you only enter your email address as your personal information.
Mozilla's browser is particularly good at privacy and security, with plenty of options for those who want to block cookies and intelligent tracking. In addition, Firefox will warn you about unsecured websites; it will notify you of leaked email addresses and passwords. Finally, it has a dedicated Security Dashboard that provides a valuable overview of blocked threats.
Aside from the privacy settings, the speed is also excellent. It may not be the fastest, but it's still speedy. In addition, the engine is light and uses fewer system resources.
Pros:
Extended privacy features.

Secure & Private browsing

Light on resources.
Cons: 
Built-in VPN cost extra.

No the fastest option.
Download link: https://www.mozilla.org/en-US/firefox/new/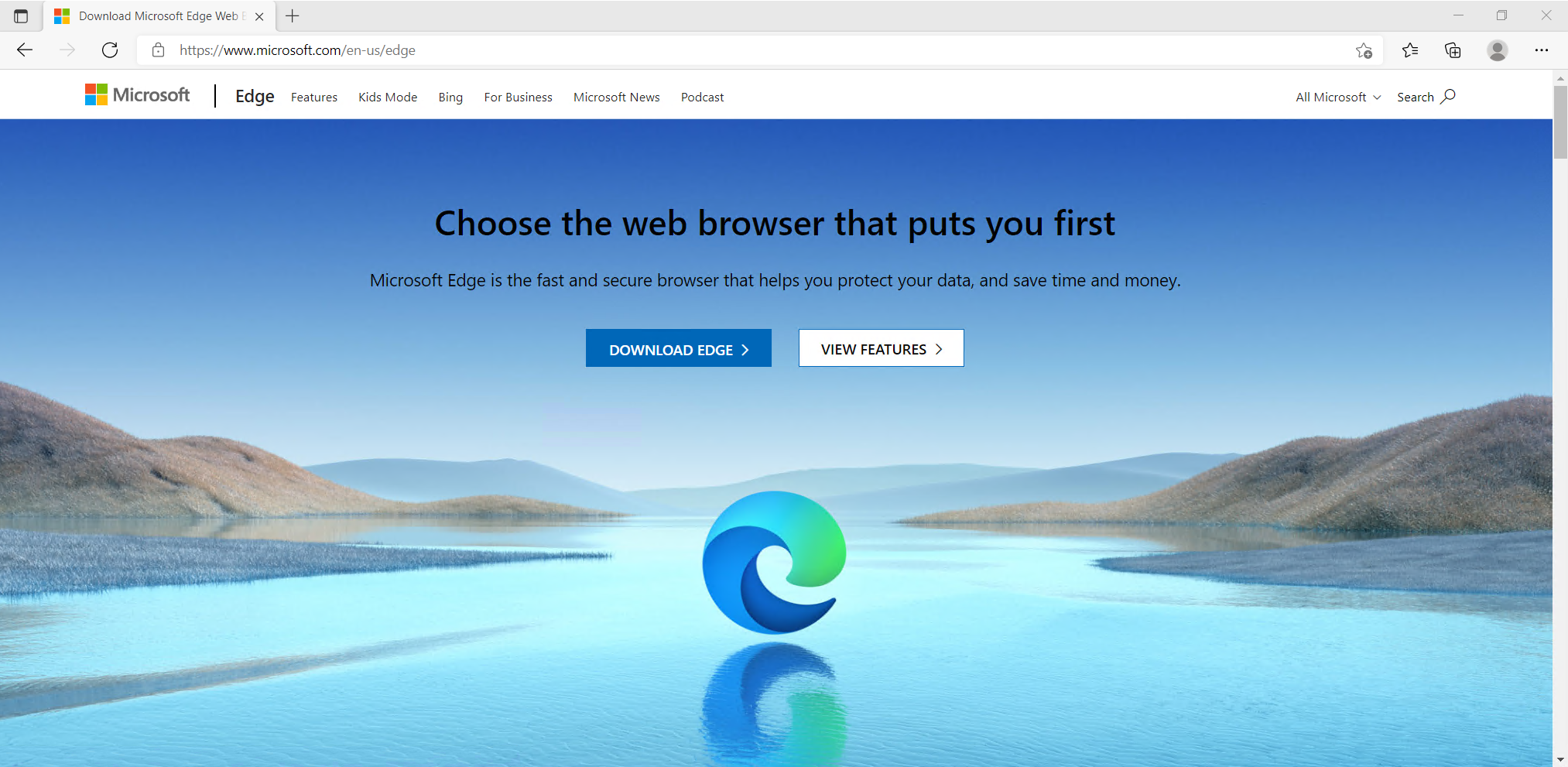 Microsoft Edge
In the last couple of years, Edge underwent a couple of major changes. Microsoft finally switched to the Chromium engine, which solved the compatibility problems and allowed Microsoft to develop more exciting and useful features. 
Similar to Chrome, users can connect their Microsoft account for full integration to all Microsoft services. The new reading features provide ad-free reading with a focus on content complemented by an excellent audio reader.
You can also save web pages as an app, and tabs can be sorted at the top and on the left. Another great feature is Collections, which lets you save parts of a website instead of the entire page.
Microsoft has also done a great job in optimization, so Edge is even a little faster than Chrome while using less memory. Most security features are the same as Chrome, but the specific settings may differ slightly. One of the most significant advantages of Edge is the deeper integration with Windows and Microsoft 365.
Synchronization between devices works flawlessly, and there is a dedicated interface for extensions. 
Pros:
Deep Windows integration

Streamlined reading experience

A modern browser with many extensions
Cons:
Relatively new compared to the other more mature browsers.
Download link: (Built into Windows)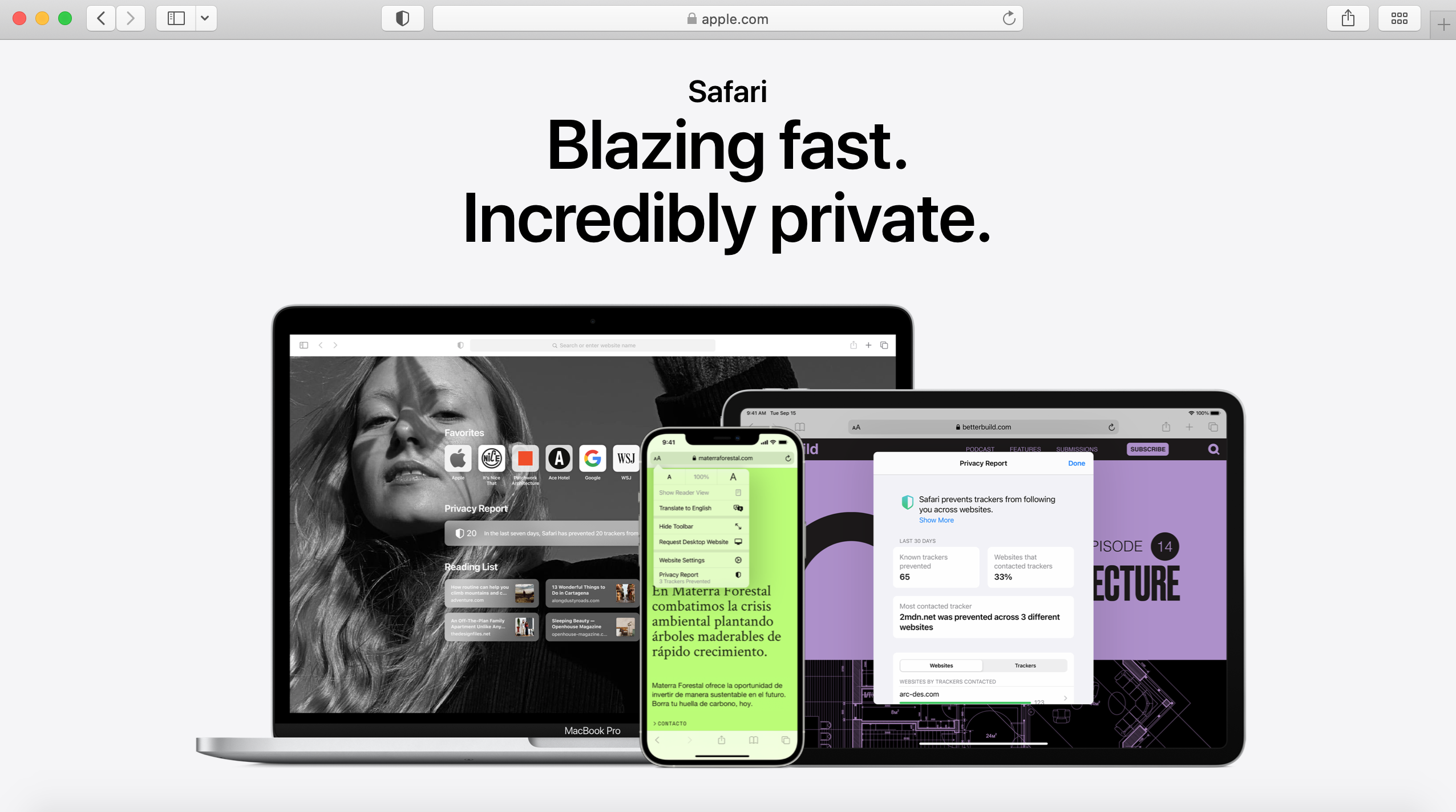 Apple Safari
Safari, which comes pre-installed on all Apple devices and cannot be downloaded for other operating systems.
This isn't a problem as long as you only use Apple devices. Still, if you have a mixed situation and also use Windows or Android, you'll have to give up some services; for example, you won't be able to sync between macOS and Android if you're using Safari on your Mac. However, this is intentional since Apple is trying to keep users within the ecosystem.
Safari is WebKit-based, so its speed and compatibility are not as good as the others. Still, since most developers typically optimize websites with Apple products in mind, this is not an issue for average users.
The browser is precisely optimized for Apple hardware; Safari is very resource-efficient, which means better battery life on laptops and mobile devices.
Like all the others, Apple prefers its own services, so one of the integrated features of the browser is the ability to log in to websites with an Apple ID.
With Apple, there is always a strong emphasis on convenience and privacy. For example, the reading mode displays web pages without ads, and the browser also prevents tracking.
Pros:
Seamless integration with Apple services

Privacy-focused
Cons:
Compatibility (Apple only)
Download link: (Built into macOS)
In Conclusion
Chrome is the most popular browser at the moment; it has a 48% market share in the US and is probably the best option if you have a Google account. However, suppose you are a Windows user connected with a Microsoft account. In that case, your best option is Edge, which is a bit faster, uses fewer resources, and has a great customizable home screen. 
Firefox is a fantastic option as well, mainly because it has a lot of features that protect your privacy and security. 
Safari is the best choice on macOS because it has the highest performance and uptime and the greatest integration with the operating system.
https://ifeeltech.com/wp-content/uploads/2021/09/searching-for-information-on-the-best-web-browser.jpg
1067
1600
Nandor Katai
https://ifeeltech.com/wp-content/uploads/2021/10/iFeeltech-IT-Services-SVG-Logo-Enfold.svg
Nandor Katai
2021-09-22 14:40:18
2021-09-22 16:15:58
The best web browsers in 2021: Chrome vs Edge vs Firefox vs Safari