Essential Home Office Equipment You'll Need to Run a Business.

Last Updated on April 5, 2021
If you're thinking about starting a small business, you can't afford to skimp on office equipment. You'll need the best equipment for your money, so you'll spend less time fixing things and more time running your business.
This is especially true if you're going to be running your business from home. If that's the case, you'll need equipment that is quiet and doesn't make your family crazy.
Here's a list of the office equipment you'll need and why you need it:
Computers
In a modern home office, there's no shortage of technology. From the desktop PC on your desk to the laptop in your bag, computers play a vital role in our working lives.
There are two main types of computers – desktop and laptop. When choosing which one to use in the office, the decision is often dictated by your work and how portable you need to be.
If you need a computer that can handle large files, run complex applications, or handle multiple users, you may need a desktop computer. On the other hand, if you travel a lot for work or use your laptop in multiple locations, a laptop may be more convenient.
With competition from companies like Apple and Microsoft, computers have become more affordable than they used to be. A lot of people nowadays have both a laptop and a desktop computer. I'm one of them. I have a desktop that I use for work and a laptop that I use for traveling.
Printer
When you're at home, there's a good chance you'll need to print documents from time to time. If you're looking to buy a new printer for your home office, here are some things to consider.
Start by looking at the basics. Do you need a color printer or will black and white do? Do you need wireless capabilities? If so, are you looking for a printer that will only be used in one room, or can it be moved around?
The best printers for home office use are multifunction printers (MFPs) and laser printers that offer the best combination of speed, print quality, versatility, and cost savings.
For example, you can pick up the Canon Imageclass MF445dw laser printer for less than $300; now that's a pretty good deal.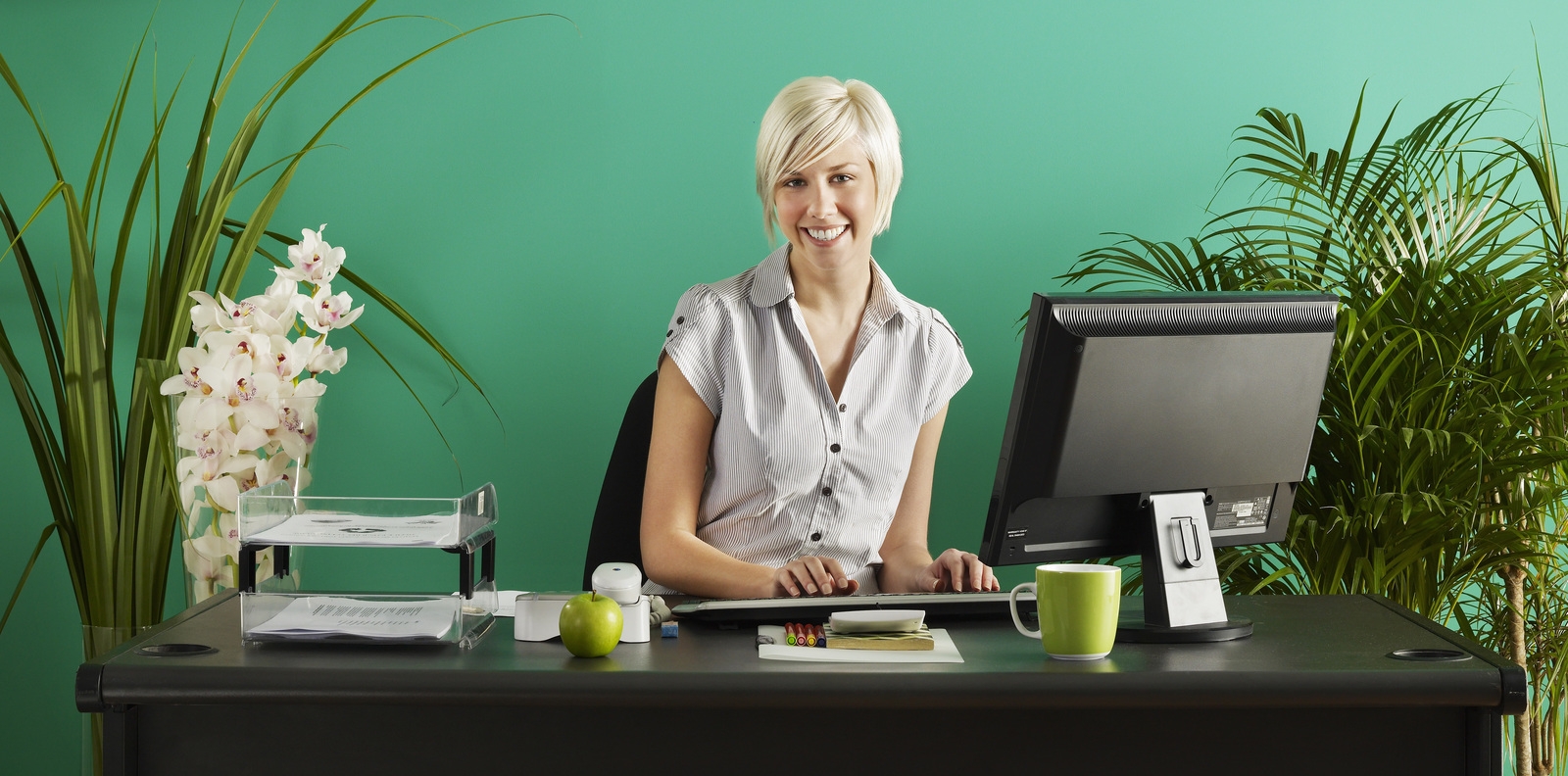 Office Chair
We spend a lot of time in front of our computers, so it's essential to make sure we're comfortable when we're there.
If you've been working on your laptop for long hours at your dining table, it may be time to invest in a decent office chair. Although many office chairs are pretty similar in terms of design, there are a few features that can make a big difference to your overall comfort.
It's important to choose a chair that offers ergonomic support and adjustable features. Sitting for long hours in one place can cause back and neck pain, so make sure to take frequent breaks and move around a bit to avoid that.
High-Speed Internet
When you're running a business from home, you are going to need a reliable internet connection. While your home may have a basic broadband connection, it may not be fast enough for high-speed applications like VoIP telephones, video conferencing, and streaming media.
The fastest internet connection currently available is fiber optic, and it's measured in gigabits per second (Gbps). The average household in the U.S. has just 25 Mbps (megabits per second), which is only a fraction of the speed of the fastest internet connections.
When you're looking for an internet connection, you'll want to look for a package that is closer to gigabit speed. You may be surprised to know that you can get a gigabit connection in your home for as little as $80 a month. You'll need to check with your provider, but the good news is that more and more of them offer gigabit services
Telephone System
Telephone systems are an integral part of most businesses. They are used to connect employees to customers and clients. The type of system you install will depend on your business needs. There are four common types of telephone systems: analog, digital, VOIP, and hosted.
The term "VOIP" is an acronym that stands for "voice over IP." It is a system that allows you to make phone calls over the Internet. The main difference between this and a traditional phone system is that you are using the Internet to connect to a VOIP provider rather than a conventional phone line.
With cloud-based VoIP services, your business can manage communications from any location, including home or mobile devices. VOIP is cost-effective and easy to set up. Look into Dialpad, Ringcentral, and Ring-u to get an idea of pricing and features.
Software
Running a small business is no easy task. It requires you to wear many hats. But these days, it's easier to do that thanks to the many fantastic business tools available. As an entrepreneur, you now have access to a wide variety of solutions to help you grow your business.
Email: The best business email software will provide you with the flexibility to manage your day-to-day tasks, as well as ensuring you can communicate with customers and colleagues effectively. There are several different options available to you, each with its pros and cons, but some of the most popular are Microsoft 365 and G-Suite.
Accounting: When it comes to managing your business finances, accounting software can be a great tool. One of the most popular accounting software today is Quickbooks, Xero, and Wave.
Collaboration: If there's one thing that all small businesses need, it's an easy way to share files and stay in touch with their team. That's where collaboration software comes in. This software allows you to share documents, track workflow, and keep everyone in the loop on projects. The best part? There are tons of free and paid options from Microsoft Team, Slack, and Google Workspace.
Conclusion
There are many home office equipment on the market that can make the lives of entrepreneurs easier. From printers to scanners, there are countless tools available to make running a business from home easier.
Are we missing anything? What are your favorite office gadgets?
https://ifeeltech.com/wp-content/uploads/2021/04/portrait-of-businesswoman-working-from-home.jpg
1201
1600
Nandor Katai
https://ifeeltech.com/wp-content/uploads/2021/10/iFeeltech-IT-Services-SVG-Logo-Enfold.svg
Nandor Katai
2021-04-05 12:32:57
2021-04-05 12:32:57
Essential Home Office Equipment You'll Need to Run a Business.