Best Security Practices for Small Businesses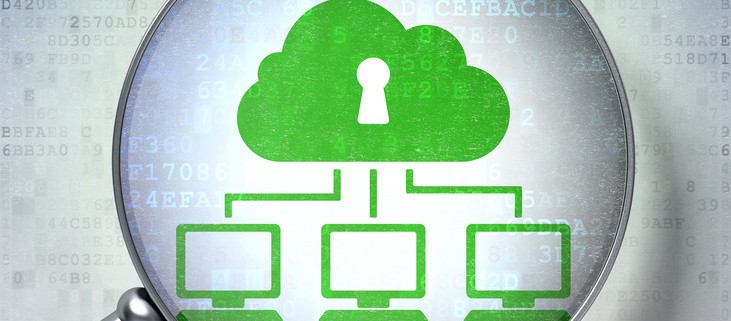 Need for security is equally pressing for both large corporate houses and small businesses, however, in case of smaller business establishments the problem is further more compounded by the shortage of means and resources required to keep computing systems and data secured. A small business IT requirements are often looked after by a single individual or a team comprising two or three professionals, who may often prove inadequate to meet the challenge of keeping the technology train on tracks for such an organization. This results in ineffectually protecting computing systems, persistent infections and potential threat of grave disruptions in business operations.
Though there is a whole host of IT security solutions available at one's disposal today, the real challenge lies in finding one that takes care of all your security-related needs at an affordable cost. Here is a lowdown on five best security practices every small business should implement:
Invest in an Anti-Virus Software
Public computers, such as the ones used business offices, are prone to threats from websites, e-mails and external hardware devices such as CDs and USBs. Since most businesses have their computers linked on a network, a potential virus or malware threat can be passed on to other computers on the network. By using a computer infested with viruses, you also run the risk of causing potential damage to a client's computing system by transmitting the malware through e-mail. Naturally then, it is important to have a functional anti-virus software and keep it up-to-date in order to protect it from threats, both known and unexpected.
Organize both Inbound and Outbound Data
The basic function of most firewalls is to detect threat, malware and viruses in incoming data and block any suspected content from reaching your computing system. However, the method may be a little too old and outdated for hackers who are forever looking for new tricks to find a way around your IT security system. Once that security wall is breached, these hackers can easily access all information, including confidential data in secured files, and even exploit the unregulated communication ports to reach to other computers on your network. It is, therefore, essential that the security solution is capable of keeping a tab on both inbound and outbound data on your computing devices. One way of doing this is to use firewalls that effectively govern how your computer network connects with outside devices. Restricting use of certain ports for inbound data and the remaining for transferring outbound data, and then securing them accordingly is one way of securing your computer.
Encrypt Sensitive Data
No matter how strong your anti-virus and firewall security system, the threat of viruses and attack from hackers always looms large. How do you keep your data protected in such a scenario? The answer lies in adopting sound encryption techniques and protecting sensitive data in case of theft or loss of equipment. This becomes even more crucial if your business dealing involve sensitive matters pertaining to healthcare, finance or law. The advantage of encrypted data is that it remains incomprehensible to outsiders. Encrypting all cross-wire-transfers, file systems, stored data – containing sensitive data in particular – must be made a standard security practice.
Restrict Use of Inconsequential Applications and Removable Media 
Employees have a tendency to use office computers and other devices for personal use. Use of instant messaging, social networking sites and even gaming software on business computers is not uncommon. Besides, people tend to use their personal removable media devices such as USBs for transferring data to and from these computers and resort to peer-to-peer file sharing. All these practices can expose a computer network to greater risks of threat from malware and viruses. Once a system on your computer network is infested with such malware, it spreads to other systems like a wild fire and may even result in a complete shut down of your computer network or loss of valuable data. Adopting stringent measures such as imposing a blanket ban on use of applications inconsequential to your business interest and unauthorized removable devices is a smart security move to keep your data unharmed.
Playing it Safe
When it comes to data security, it pays to go the extra mile. Small businesses must adopt some extensive security practices besides these fundamental security measures.
Check the anti-virus program on your computing devices regularly to ensure that the security patches are well-maintained and function
Invest in security software and hardware device that are network-based. These include intrusion detection devices, gateway antivirus, honey pots, port scans and firewalls.
Use a comprehensive, multi-layered endpoint security system
Install spam filters on every e-mail server on your computer network
Use SSL certificates to safeguard your business' websites from malware threat and MITM
Other IT Security Resources: http://en.wikipedia.org/wiki/Computer_security
Here is a great Video Presentation on IT Security in details from TrainSignal:
https://ifeeltech.com/wp-content/uploads/2013/12/small-business-security.jpg
548
731
Nandor Katai
https://ifeeltech.com/wp-content/uploads/2021/10/iFeeltech-IT-Services-SVG-Logo-Enfold.svg
Nandor Katai
2013-12-16 19:51:37
2018-05-01 10:03:59
Best Security Practices for Small Businesses