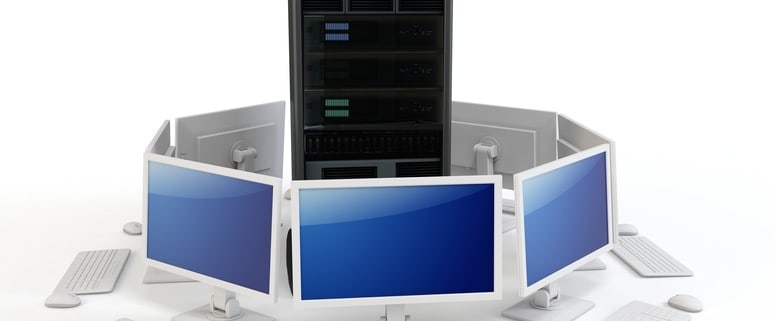 Small businesses have been relying on Microsoft Small Business Server for their day-to-day operations. This server can be used by a maximum of 75 people, and combines several applications to come up with all-in-one business solutions at a price that is highly affordable. It has all features frequently used by businesses and it helps them operate smoothly. It has Windows Server 2008 R2 and Exchange 2010, SharePoint Foundation 2010 and SQL Server2008 R2 Express.
Unfortunately Microsoft decided to go on a different route with their Server 2012 platform and left out some important components like Exchange. Business owners, employees, and clients were dismayed by this move and they were faced with the question of how to go on operating smoothly without the all-in-one Microsoft Small Business Server.
Some clients commented that this was a bad move on the part of Microsoft. On the other hand, some people surmised that this is Microsoft's way of pushing people to rely on Cloud and to use their new business solutions software.
Here are 5 ways to ensure that you can run your business smoothly even without the "old" Small Business Server.
1. You can purchase Windows Server 2012 Essentials, which can be a replacement for SBS. However, it is different from the SBS because it is able to serve 25 users and support 50 devices. This is good only for small businesses. If you have more than 25 employees, it will be best to purchase the Windows Server 2012 Standard.
The Windows Server 2012 Standard has features for better management, storage, secure access and information, platform for web and application, ad virtualization. For Exchange, it will be necessary for you to get Microsoft Office 365.
2. You can shift to Linux Small Business Server. If you are hesitant to buy one-by-one software that you need, which is what will happen if you stick with Microsoft, you can opt to have a Linux-based small business server that has features highly similar to the small business server of Microsoft. Currently, few people use this software but it is believed that once they see that there is not much difference between a Linux small business server and a Microsoft small business server, they will be willing to shift to Linux.
This business IT solution costs less than the Microsoft SBS and it can support unlimited number of people. It can perform several functions and the software is more efficient.
3. There are plenty of small business software cloud options for ecommerce, accounting, CRM, and office productivity. Igaware Small Business Server and Zarafa are considered as best replacements. For example using Zarafa clients and employees can enjoy Exchange like features.
Those who shifted to Linux based solutions like Igaware and Zarafa find the software easy to use. When costs are compared, it appears that Microsoft has higher support costs than Linux.
Undoubtedly, using Cloud solutions will be cost effective but for those who prefer to get small business server with a bundle of functionalities, opting for Linux small business server could be a good move.
If you have any questions or would like to have a free consultation, drop us a line or Call: 305-741-4601
https://ifeeltech.com/wp-content/uploads/2014/02/small-business-server.jpg
517
775
Nandor Katai
https://ifeeltech.com/wp-content/uploads/2013/04/iFeeltech-Logo-Enfold.png
Nandor Katai
2014-02-10 17:41:19
2015-02-13 03:02:04
5 Ways to Make Your Business Work Smoothly in the Absence of Microsoft Small Business Server