Why Every Small Business Needs To Consider Cloud Solutions.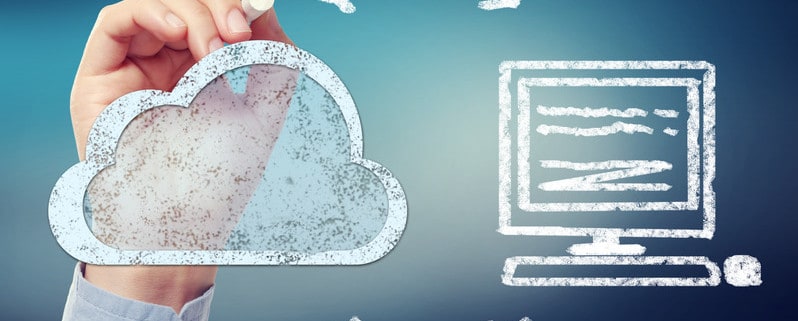 You've probably heard quite a bit about cloud computing in recent years, and that's because it's become a very effective and important business strategy for a lot of small and large business owners alike. It offers a safe and effective way to properly store, access and backup your data. As a business owner you know how important it is to keep all of your files out of the risk of loss and cloud computing can help you to do just that. Let's talk a bit more about what cloud services can do for you and your company.

Much less hardware and software to buy and maintain.
Cloud computing is beneficial as it requires much less hardware, software and maintenance than other traditional methods of storing data. It's an extremely convenient method of file storage that doesn't require the need of a massive IT team to keep your files properly maintained and managed. You will also notice that your productivity will be through the roof once you make the switch. You'll save a lot of money and can see much more productivity out of your employees. You can literally cut out thousands of dollars in maintenance costs by using cloud services.
Your data is backed up and secure.
Managing your files with cloud services is an extremely cost-effective solution for storing your important data. It offers a superb way to keep a backup of your files and also gives you an easy file recovery solution if your hardware should fail. Hardware failure can be a big pain in if you're not prepared for it and cloud computing can make it less of a threat. If your hardware goes down for maintenance, you don't have to worry about downtime; all of your files will be ready to go. It's a very safe, reliable and effective way to allow the smoothest operation of your business.
Cloud Solutions cost less then traditional IT.
As a business owner you know just how harmful data loss can be. Hardware problems, software issues and many other factors can put your important files at risk. By using cloud services, you can cut many of these risks out of the way and not have to worry about whether or not your files will be in harm's way. It's highly efficient and actually very affordable. If you're not familiar with cloud computing, it can seem intimidating at first, but once you see how simple and effective it is, you'll never look back!
https://ifeeltech.com/wp-content/uploads/2013/04/Cloud-Solutions.jpg
501
798
Nandor Katai
https://ifeeltech.com/wp-content/uploads/2021/10/iFeeltech-IT-Services-SVG-Logo-Enfold.svg
Nandor Katai
2013-04-12 21:11:13
2014-06-02 23:35:26
Why Every Small Business Needs To Consider Cloud Solutions.