Empower Remote Work with Dell Technologies

Last Updated on April 10, 2023
As the modern workplace evolves, businesses must adapt to the changing landscape by embracing remote work and allowing employees to complete tasks from anywhere. Dell Technologies is at the forefront of this change, offering a suite of hardware and software solutions designed to meet the unique needs of today's workforce.
Understanding the Challenges of Remote Work
In a recent Dell Technologies survey, 86 percent of companies actively sought the best technologies to meet their business innovation goals. However, 57 percent admitted that their organizations could rely on more advanced technology to stay competitive. To address these challenges, Dell Technologies has focused on developing solutions that enhance collaboration, productivity, and security in the remote work environment.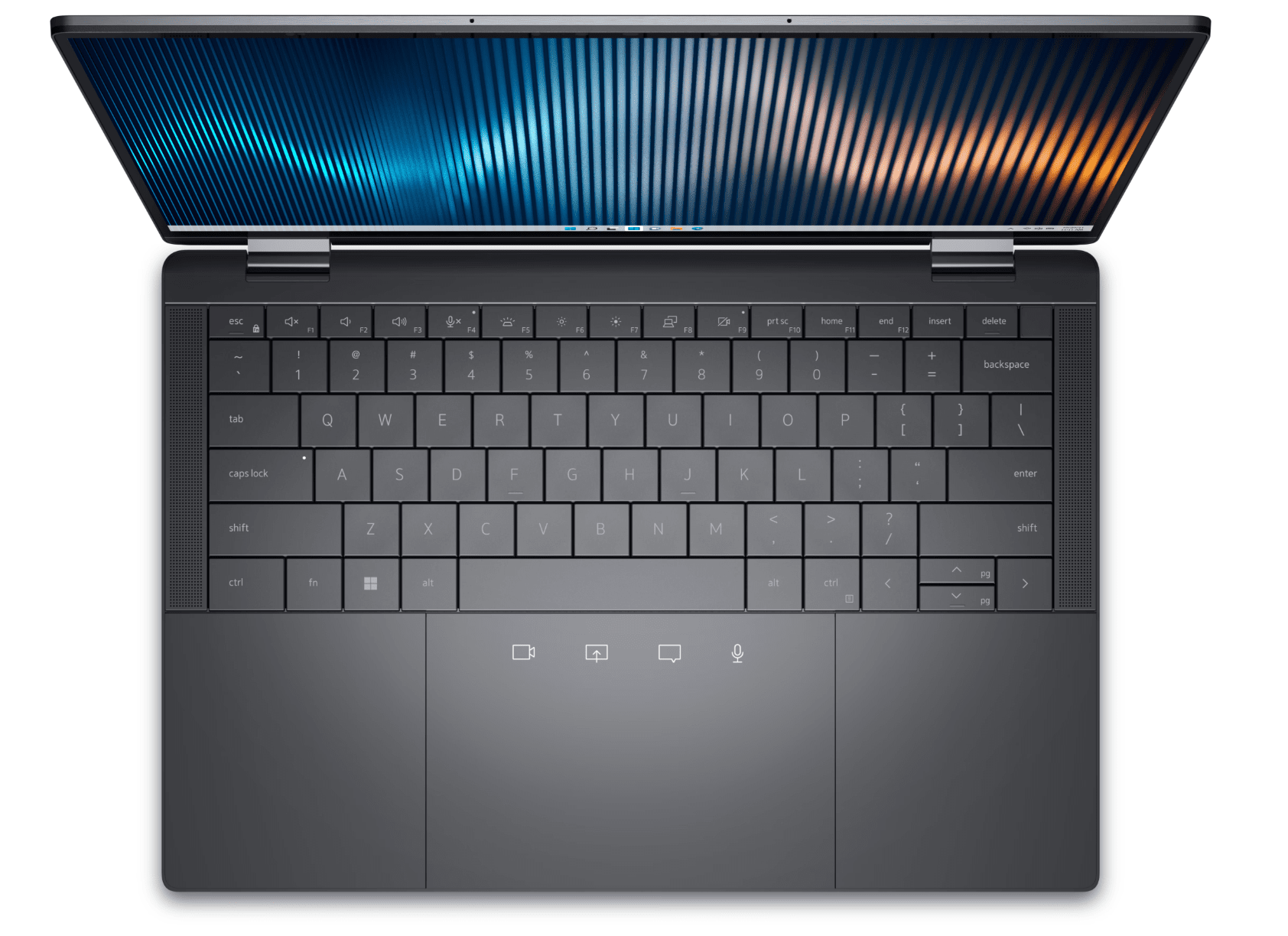 Dell's Corporate PC Portfolio: Empowering Remote Work
Dell Technologies has announced a range of innovative tools designed to support remote work and enhance productivity. These include Latitude and Precision enterprise PC updates, equipped with the latest 13th Gen Intel Core processors and improved Dell Optimizer features.
Latitude Laptops: Fostering Collaboration and Sustainability
The updated Latitude laptops focus on audiovisual collaboration capabilities, sustainable materials, and an energy-efficient micro-LED keyboard. The 14-inch, 2-in-1 Latitude 9440 introduces a collaborative haptic touchpad and a micro-LED-backlit, gapless keyboard. The touchpad provides tactile access to essential video conference controls, and the energy-efficient backlight reduces power consumption by approximately 75%, increasing battery life by three hours.
Sustainable Materials and Design
Dell is committed to sustainability and has incorporated recycled materials into the construction of the Latitude 9440 and Precision 5680. For example, the laptop chassis contains 75 percent recycled aluminum, while the keycaps on the Latitude 9440 are made from 75 percent recycled plastic and include parts made from renewable plastic derived from agricultural and food by-products.
Latitude 7000 Family: Catering to Diverse Professional Needs
The Latitude 7000 family offers various sizes and aspect ratios to cater to diverse professional needs. The slim and ultralight Latitude 16/10 models, available in 13.3″ and 14″ dimensions, support location-independent collaboration with a 14MP camera and 1G communication connectivity. These laptops are designed for on-the-go professionals who require a lightweight device with advanced communication capabilities.
Precision Workstations: High Performance for Demanding Professionals
For professionals who require high performance and ample screen space, Dell introduces the Precision 5680 mobile workstation, the world's smallest 16-inch workstation. Configurable with an Intel Core i9 processor, NVIDIA RTX 5000 Ada graphics, and 64GB DDR5 memory, the Precision 5680 is ideal for architects, engineers, graphic designers, and content creators.
Enhanced Productivity Features
The Precision 5680 features a 16:10 three-sided InfinityEdge display with UHD+ PremierColor, a haptic touchpad, and an FHD infrared camera for maximum productivity. In addition, four A-Class speakers and patented dual opposite-outlet fan technology ensure optimal performance and cooling, while proximity and ambient light sensors enable seamless transitions between tasks.

Dell Optimizer: Streamlining Workflows and Enhancing Efficiency
Dell Optimizer software suite now extends its intelligent management capabilities to connected peripherals. For example, the software enhances video conference audio quality by canceling echo and notifying users of poor sound quality. Furthermore, Dell Optimizer can automatically detect and optimize the performance of connected devices, streamlining workflows and enhancing overall efficiency.
Intelligent Thermal Management
Dell Optimizer's thermal settings enable users to reduce their PC's power consumption by 18 percent by selecting silent mode. This feature conserves energy and ensures a quieter working environment, ideal for professionals who require minimal distractions while working remotely.
Securing the Remote Work Environment
As remote work becomes increasingly common, companies must ensure a secure work environment for their employees. Dell Technologies has addressed this need by offering new software and services to protect IT environments, including endpoints, cloud workloads, user IDs, and data.
Cloud-Based Secured Component Verification (SCV)
The cloud-based version of the Secured Component Verification (SCV) solution provides digital certificates to critical components of PCs. This enables companies to verify that the ordered devices are delivered in the desired configuration and maintain their integrity throughout the supply chain.
Expanding SafeGuard and Response Portfolio with CrowdStrike
Dell Technologies has expanded its SafeGuard and Response portfolio with the addition of the CrowdStrike cloud-based platform. This platform offers software solutions to help companies detect, respond to, and protect against threats, building a Zero Trust architecture. In addition, the Product Success Accelerator (PSX) for Cyber Recovery further enhances protection by storing critical data in an isolated cyber vault, ensuring business continuity.
APEX Managed Device Service: Work Equipment as a Service
Dell Technologies now offers APEX Managed Device Service. This subscription model allows small and medium-sized enterprises to access Dell devices and IT support for a monthly fee per device. In addition, this service will enable businesses to use as many machines as needed, catering to organizations of all sizes. Though only available in the U.S., the APEX Managed Device Service is expected to expand to additional regions.
Dell Cloud Client Workspace: Supporting Service-Based Work Environments
By integrating Dell Cloud Client Workspace with new business PCs, companies can create a service-based work environment that supports modern work efficiently and securely. This solution allows businesses to remain agile, adapt to changing workplace trends, and empower employees to work productively and innovatively from anywhere.
Conclusion
Dell Technologies is leading the way in revolutionizing the modern workplace, offering innovative solutions that support remote work, enhance productivity, and ensure security. By investing in advanced hardware and software solutions, such as the updated Latitude and Precision enterprise PCs, Dell Optimizer, and APEX Managed Device Service, businesses can stay ahead of the competition and empower their employees to work better from anywhere.
Ready to elevate your hardware game? Get expert guidance from iFeeltech's skilled team to find your business's perfect computer and equipment solutions. Contact us today!
https://ifeeltech.com/wp-content/uploads/2023/04/Dell-Technologies.jpeg
630
1500
Nandor Katai
https://ifeeltech.com/wp-content/uploads/2021/10/iFeeltech-IT-Services-SVG-Logo-Enfold.svg
Nandor Katai
2023-04-10 10:17:03
2023-04-10 10:17:03
Empower Remote Work with Dell Technologies